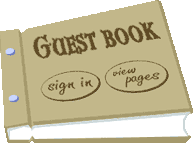 Editor' s Note:  Page count:  2692 as of October 22nd 2002.   Web site launched September 2001. 

News for the Soul ...

Life Changing Talk Radio


Lipstick & Love is a collection of soul memories that takes the reader through a journey in time.    More than anything, it is about the quest for love.  

Six of the seven chakras:  red, orange, yellow, green, blue, and indigo are invoked as the reader journeys from the base chakra to the brow.    The author offers personal insight into the lessons of love as she remembers other lives. 

ABOUT THE AUTHOR

Theresa Pugh spent many

years training in a wide 

variety of therapies before 

earning her M.Sc. Degree 

in Transpersonal Psychology   

at Liverpool John Moores

University in  the UK. 

She also trained as a past-life  

therapist and sat on the board 

of the International Association 

for Regression Research 

and Therapies, (IARRT), 

based in California.  

She hopes this little book of

 soul stories will both 

educate and entertain the 

reader.   Her current blog is:

Lipstick & Love:  Six soul memoirs from a modern day mystic  

Photos courtesy of Theresa Pugh 

"Stunningly original.

This book is the first of its kind to link

chakras to past life memories.  Even if

you've never had any interest in other

lives, this book is meant for women

everywhere." 

Shelley Kaehr, Ph.D.  Author and speaker